Hello all,

Some players indicate that some abuser has sent out fake messages to players about claiming an event reward. Do not follow the URL in the following message, it is a scam.

[Scam] Fake Mail: "Congratulations This is (VM)"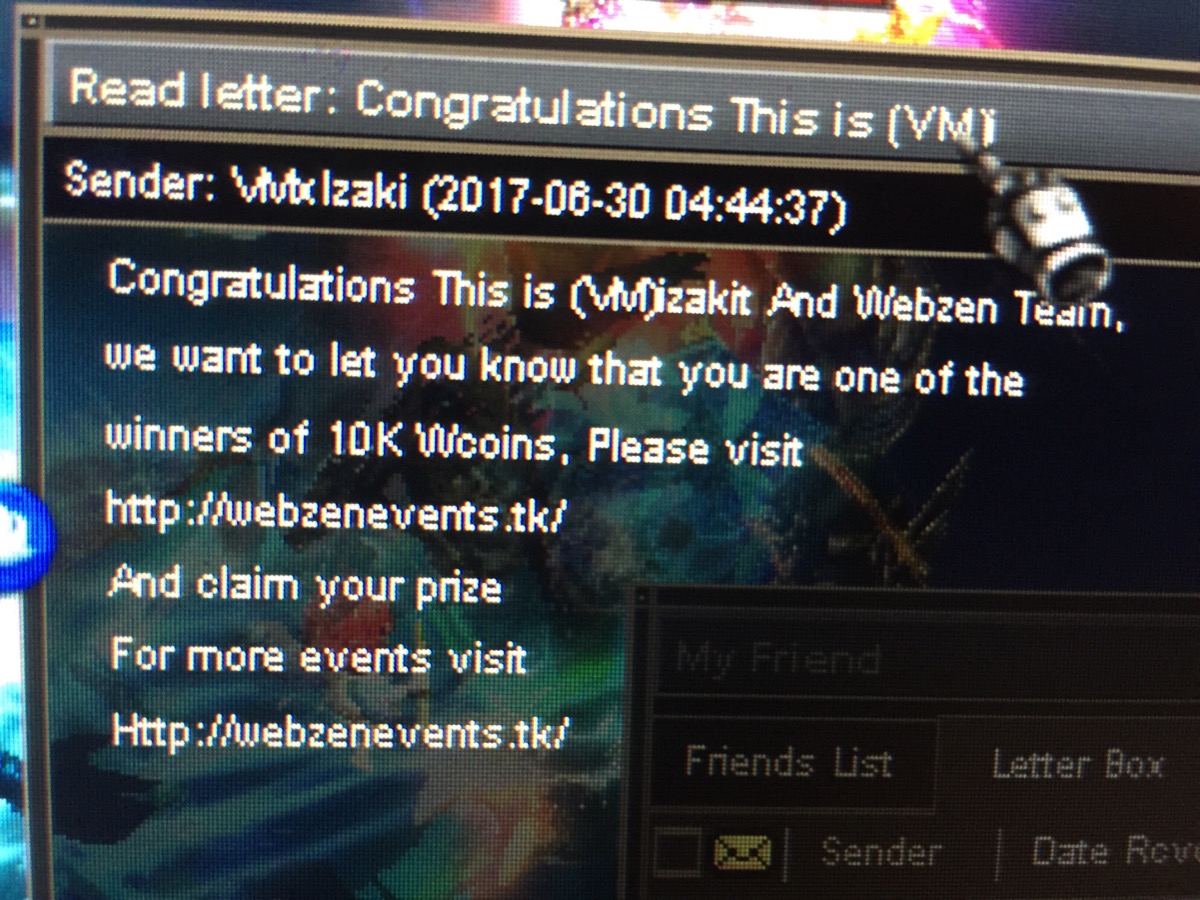 Official WEBZEN staff, or (VM)izakit, will never message any player in-game about claiming a reward. All official event reward distributions are made through official WEBZEN staff. Never follow suspicious URL links, except for http://muonline.webzen.com/ or http://muonlinefanz.com/

Stay safe!