Hi
Webzen.com
@Webzen
Zehyll
Bergarox
Please give us better rewards on 3vs3 mode, coz no1 play it. For example change Soul EXP Potions from 500.000xp to 1.000.000.000xp. Maybe add Awakened Stones for 100 coins, Gaze of God for 50 coins for example. Current rewards are from 65lvl update and no one is buying them. Maybe game will be more atractive if u change it.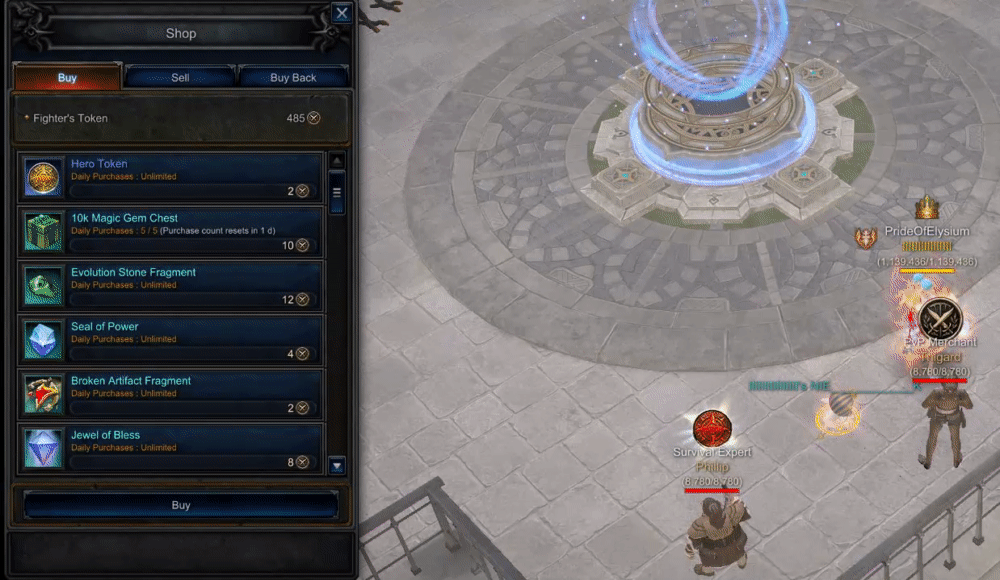 500m Soul EXP Potion. I used this potion at 70,08% lvl and it gave me 0.00% progress. So whats the point of this reward?
50k Green Gems? That's nothing.
Hero Tokens? People have like 5000 of them in inventory from territory - contribution points boxes.
Evolution Stone Fragment? People have alot of them from alts, fabrice cubes, linda. (I have like 400 Evolution Stones alredy)
Seal of Power? Pvp is for good players with ANCIENT wings, so no one from current pvp players need it.
Broken Artifact Fragments? Drop alot of them from lupa (alredy got like 5000 of them).
Resurection Stone of Life? Everyone have like 2k of them right now.
Only Jewel of Bless and Growth Potion is usefull in that shop.